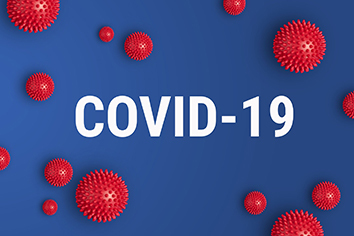 The health and safety of our congregation and staff is a priority. We continue to pay close attention to the impact of COVID-19.
The symptoms of COVID-19 are similar to other respiratory illnesses, including the flu and common cold. They include cough, sneezing, fever, sore throat and difficulty breathing.
Contact your healthcare provider if you have developed symptoms and have been in close contact with someone known to have COVID-19 or have been in contact with a traveller returning from an affected area with widespread community spread of COVID-19.
To help reduce your risk of infection:
Wash your hands often with soap and water for at least 20 seconds. Using soap and water is the single most effective way of reducing the spread of infection.
Do not touch your face, eyes, nose or mouth with unwashed hands.
Cover your mouth and nose with a disposable tissue or the crease of your elbow when you sneeze or cough.
Regularly clean and disinfect frequently touched surfaces.
Do not share food, drinks, utensils, etc.
Avoid close contact with people who are unwell.
Stay home and self-isolate from others in the household if you feel unwell.
Practice social-distancing.
God is our refuge in times of trouble! If you have a prayer request, we encourage you to call the office or send an email. All prayer requests are kept confidential.